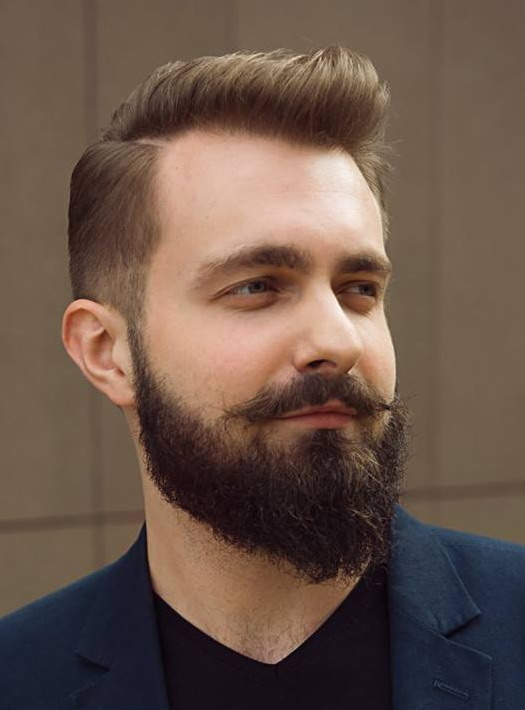 Daniel JAKUBČIN
MSc. student




MSc. study
Supervisor: Karol Hensel
Consultant: --
Title:
Effect of cold plasma on selected biomolecules
Abstract:


Bc. study
2016 - 2017

Supervisor: Karol Hensel
Consultant: Katarína Kučerová
Title:
Cold plasma effects on biomolecules
Abstract:
In this work, we focus on effects of cold non-equilibrium plasma generated by transient spark discharge in atmospheric pressure air on solutions of proteins. Model protein, bovine serum albumin BSA, of three different concentrations (15 μM, 100 μM a 1 mM) and three different solutions (tap water, phosphate buffer, saline) was treated in the cyclic with different plasma exposure time. Our objective was to analyze effects of plasma on the protein by UV-VIS and fluorescence spectroscopy, particularly to evaluate the influence of the input concentration, the type of solution and the plasma exposure time. The results showed effective protein denaturation by the plasma demonstrated by a significant decrease of absorbance and fluorescence of the solution. This protein denaturation by the plasma is not caused by heat, but more likely it is result of reactive species formed by the plasma in solution and change of chemical proportions of solution. Exposure of BSA solution in heavy water and its analysis by FTIR spectroscopy showed a potential for detailed analysis of protein denaturation by analyzing its secondary structure. Besides many interesting results, further experiments are required for better understanding of plasma-protein interaction.
Active
Daniela BARTKOVÁ

Mária CÍBIKOVÁ

Richard CIMERMAN

Paulína HALUŠKOVÁ

Mostafa E. HASSAN

Axel HENNECKE

Patrícia IVANOVÁ

Daniel JAKUBČIN

Katarína KUČEROVÁ, born Tarabová

Eva KYSEĽOVÁ

Emanuel MAŤÁŠ

Robin MENTHÉOUR

Dominika MIHÁLIKOVÁ

Gervais B. NDIFFO YEMELI

Slavomir PÁSZTOR

Marek PAVLE

Diana RAČKOVÁ

Martin SELVEK

Dominika SERSENOVÁ

Barbora TARABOVÁ


Alumni
Hana BUCHHOLCEROVÁ

Veronika DRENINOVÁ, born Biskupičová

Lukáš DVONČ

Július GÁLIK

Dušan GIERTL

Lenka CHLÁDEKOVÁ

Karolína JANÍKOVÁ

Igor JEDLOVSKÝ

Matej KINTLER

Matej KOVÁČ

Zuzana KOVAĽOVÁ, born Šipoldová

Daniela KUNECOVÁ

Lenka LEŠTINSKÁ

Michal LEŠTINSKÝ

Pavol MIŠENKO

Matej MOLNÁR

Adriana NIKLOVÁ

Samuel OMASTA

Lucia PAKOSOVÁ

Michal PELACH

Adam POLAKOVIČ

Branislav PONGRÁC

Milan PRAČKO

Jozef SIČ

Lucia STRIŽENCOVÁ

Anna SUČANSKÁ

Juraj ZIGO

Andrea ŽILKOVÁ