Sponsors and Exhibitors
---
Information for Sponsors and Exhibitors
The conference organizers propose several possibilities to partner or sponsor the conference and enable company exhibits. An overview of the possibilities is in the tables below. We encourage you to consider exhibitor/partner registration packages that offer advantageous prices. If your company/organisation is interested in supporting the conference in a specific or a more general way, please contact us.

Thanks to the multidisciplinary character of the conference, we especially encourage the manufacturers/distributors of various cold plasma sources and plasma jets, (pulsed) high voltage power supplies, all sorts of optical, laser, spectroscopic and other analytical instruments, medical instruments and diagnostics devices, electroporators, sterilization, decontamination and food processing technologies, and pharmaceuticals to come, exhibit, support the conference and get valuable attention of scientists and clinicians. Publishing houses of scientific literature in the areas of physics, medicine, biology, biochemistry, pharmacy, agriculture, and food technology are also very welcome to promote their journals and books.

Please note that the welcome reception, all coffee breaks and poster sessions will take place in the main hall of the conference venue adjacent to the lecture rooms. Exhibitors will definitely receive constant attention from the conference delegates.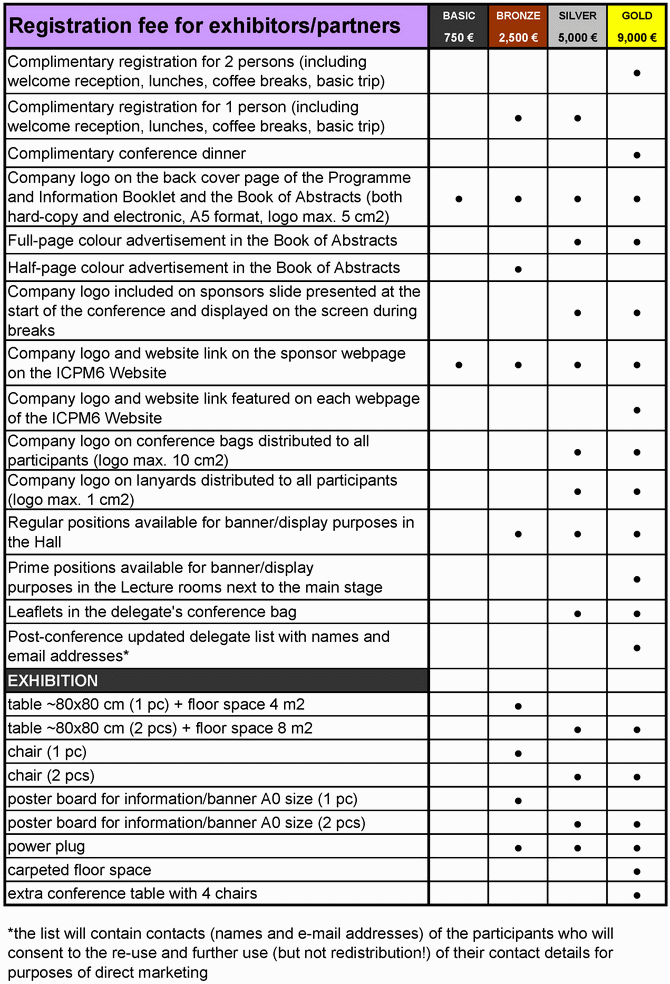 * the list will contain contacts (names and e-mail addresses) of the participants who will consent to the re-use and further use (but not redistribution!) of their contact details for purposes of direct marketings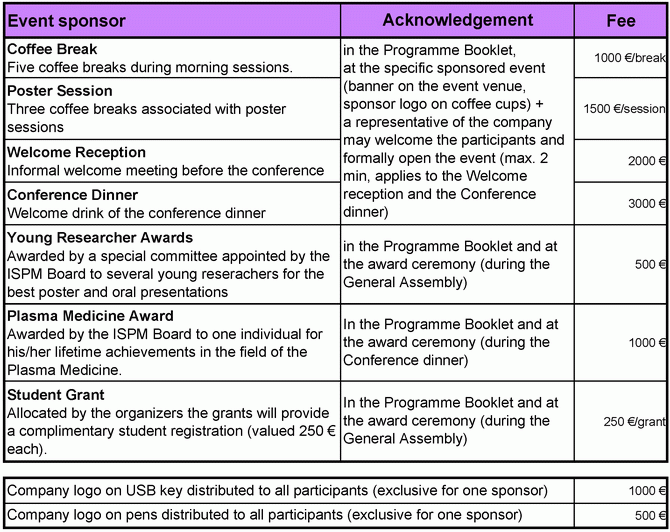 All quoted prices are tax exclusive (20%).