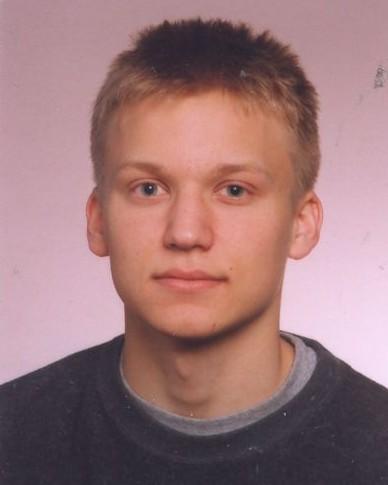 Michal PELACH
alumni student




MSc. study
2009 - 2011

Supervisor: Zdenko Machala
Consultant: --
Title:
Comparison of direct and indirect effects of cold air plasma on bacteria contaminated surfaces
Abstract:
Experimental work concerning non-thermal air plasma treatment of gram-negative bacteria Salmonella typhimurium on agar surfaces is presented here comparing direct and indirect exposition to the plasma for various times (5-15 s). The results are characterized by visible differences of inactivated areas between these two methods of treatment. Bacteria inactivation with non-thermal atmospheric pressure plasma in the air is a highly complex process including many possible stress agents, such as charged particles, reactive neutral particles, UV and electromagnetic radiation and heat. In recent years, the most discussed agents mainly contributing to efficiency of plasma induced bio-decontamination, are charged particles and reactive neutral species In our work, bacteria contaminated agar surfaces are treated by non-thermal atmospheric pressure air plasma, induced by DC driven electrical discharges. The aim of prepared experimental setup was to compare direct and indirect exposition of the agar surface on Petri dishes to the discharge. This was especially set to separate reactive neutral particles and charged particles from the plasma. Our biological sample Salmonella typhimurium was prepared by cultivation in liquid nutrient broth and then spread onto a solid agar over the whole surface in Petri dishes. Samples were than directly or indirectly treated with plasma and incubated for 12 h. In indirect exposition only neutral reactive particles were able to reach the agar surface. In both exposition methods, we tried to ensure same electrical parameters. The results show, that direct exposition has stronger effect than indirect. However for longer times of exposure (15 s), the effect of the indirect exposition is comparable with the direct exposition. This indicates that neutral reactive species generated in our discharge are important in bacterial inactivation. We also showed that bacterial population continuously changes in time what is affecting the size of inactivated area.

Bc. study
2008 - 2009

Supervisor: Zdenko Machala
Consultant: --
Title:

Abstract:

Active
Mária CÍBIKOVÁ

Mostafa E. HASSAN

Axel HENNECKE

Daniel JAKUBČIN

Radoslav JANKOVIČ

Jana KŠANOVÁ

Katarína KUČEROVÁ, born Tarabová

Aleksandra Y. LAVRIKOVA

Jakub MASLÍK

Emanuel MAŤÁŠ

Robin MENTHÉOUR

Gervais B. NDIFFO YEMELI

Veronika OKRUHLICOVÁ

Slavomir PÁSZTOR

Dominika SERSENOVÁ

Patrik ŠTÍPALA

Peter TÓTH


Alumni


Daniela BARTKOVÁ

Hana BUCHHOLCEROVÁ

Richard CIMERMAN

Veronika DRENINOVÁ, born Biskupičová

Lukáš DVONČ

Július GÁLIK

Dušan GIERTL

Paulína HALUŠKOVÁ

Lenka CHLÁDEKOVÁ

Patrícia IVANOVÁ

Karolína JANÍKOVÁ

Igor JEDLOVSKÝ

Matej KINTLER

Matej KOVÁČ

Zuzana KOVAĽOVÁ, born Šipoldová

Daniela KUNECOVÁ

Lenka LEŠTINSKÁ

Michal LEŠTINSKÝ

Dominika MIHÁLIKOVÁ

Pavol MIŠENKO

Matej MOLNÁR

Adriana NIKLOVÁ

Samuel OMASTA

Lucia PAKOSOVÁ

Marek PAVLE

Michal PELACH

Adam POLAKOVIČ

Branislav PONGRÁC

Milan PRAČKO

Diana RAČKOVÁ

Martin SELVEK

Jozef SIČ

Lucia STRIŽENCOVÁ

Anna SUČANSKÁ

Barbora TARABOVÁ

Pavol VALOVIČ

Martina VELÍSKOVÁ

Veronika ZÁŇOVÁ

Juraj ZIGO

Andrea ŽILKOVÁ