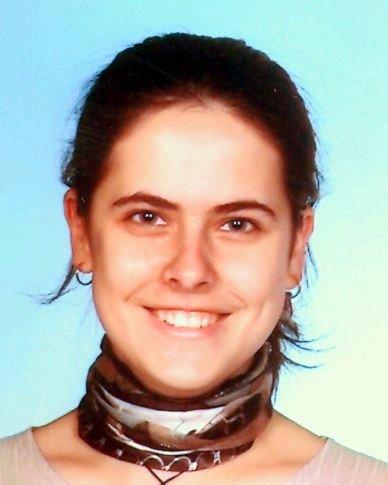 Adriana NIKLOVÁ
alumni student




PhD. study
2010 - 2012

Supervisor: Mário Janda
Consultant:
Title:

Abstract:


MSc. study
2006 - 2010

Supervisor: Mário Janda
Consultant:
Title:

Abstract:
Presented work was focused on electrical and optical diagnostic of relatively new type of streamer-to-spark transition discharge named transient spark (TS). Despite the DC applied voltage, TS has a pulsed character with short (<100 ns) high current (>1 A) pulses, with repetitive frequencies of a few kHz. TS generates non-thermal plasma leading to production of many radicals and excited species. The emission of N2 2nd and 1st positive, N2+ 1st negative, and atomic N and O lines, was detected in time integrated emission spectra. The non-equilibrium character of TS was confirmed by calculated vibrational (~350 K) and rotational (450-850 K) temperatures. Temporal profiles of total emission, emission of N2 2nd positive system and emission of atomic O line a 777 nm were also obtained using PMT measurements. It was found that emission profiles of TS depend strongly on the average discharge frequency. Below 5 kHz, streamer and spark phases of the discharge can be well distinguished. Despite the small currents, streamer leads to a strong emission peak, mainly due to emission of 2nd positive system of N2. During the spark phase current reaches ~ 5 A, causing secondary peak of emission intenzity. This can be mostly contributed to emission of excited atomic O species. For higher frequencies, the transition from streamer to spark is almost instantenous and only one emission peak was observed. Emission cause by streamer and spark pulse cannot be separated, but major part of the emission is probably caused by streamer. The majority of the emission is coming from the 2nd positive system of N2.
Active
Mária CÍBIKOVÁ

Mostafa E. HASSAN

Axel HENNECKE

Daniel JAKUBČIN

Radoslav JANKOVIČ

Jana KŠANOVÁ

Katarína KUČEROVÁ, born Tarabová

Aleksandra Y. LAVRIKOVA

Jakub MASLÍK

Emanuel MAŤÁŠ

Robin MENTHÉOUR

Gervais B. NDIFFO YEMELI

Veronika OKRUHLICOVÁ

Slavomir PÁSZTOR

Dominika SERSENOVÁ

Patrik ŠTÍPALA

Peter TÓTH


Alumni


Daniela BARTKOVÁ

Hana BUCHHOLCEROVÁ

Richard CIMERMAN

Veronika DRENINOVÁ, born Biskupičová

Lukáš DVONČ

Július GÁLIK

Dušan GIERTL

Paulína HALUŠKOVÁ

Lenka CHLÁDEKOVÁ

Patrícia IVANOVÁ

Karolína JANÍKOVÁ

Igor JEDLOVSKÝ

Matej KINTLER

Matej KOVÁČ

Zuzana KOVAĽOVÁ, born Šipoldová

Daniela KUNECOVÁ

Lenka LEŠTINSKÁ

Michal LEŠTINSKÝ

Dominika MIHÁLIKOVÁ

Pavol MIŠENKO

Matej MOLNÁR

Adriana NIKLOVÁ

Samuel OMASTA

Lucia PAKOSOVÁ

Marek PAVLE

Michal PELACH

Adam POLAKOVIČ

Branislav PONGRÁC

Milan PRAČKO

Diana RAČKOVÁ

Martin SELVEK

Jozef SIČ

Lucia STRIŽENCOVÁ

Anna SUČANSKÁ

Barbora TARABOVÁ

Pavol VALOVIČ

Martina VELÍSKOVÁ

Veronika ZÁŇOVÁ

Juraj ZIGO

Andrea ŽILKOVÁ