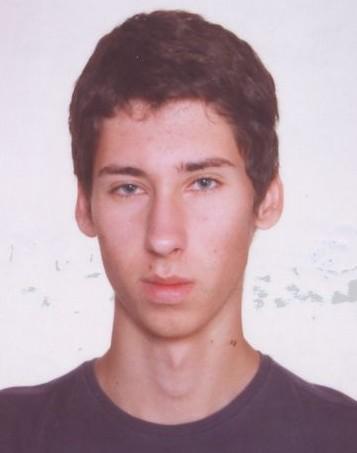 Juraj ZIGO
alumni student




MSc. study
2011 - 2013

Supervisor: Karol Hensel
Consultant: --
Title:
Electrical discharge in capillary tubes 2
Abstract:
Discharges in spatially confined spaces, such as cavities of porous materials, or various capillary cavities, offer method for generation and maintenance of stable plasma at atmospheric pressure. Such discharges have been successfully used in many environmental, industrial, or medical applications. This paper presents summary of research which has been achieved at the field of generating electrical discharges in spatially confined geometries (order of μm – mm), frequently in a contact with dielectric. The paper contains review of basic discharge configurations, their basic physical properties and applications. But main aim of the paper is a research of electrical discharges in one dielectric capillary with a diameter of 1 – 11,2 mm. Discharges are generated between needle immersed in capillary and planar electrode using DC or AC voltage. Streamer discharge that develops in the capillary when voltage reaches certain level is examined by electrical and optical diagnostic methods. Basic electrical properties of discharges are presented in the paper: ignition voltage of discharges, range of applicable voltages, discharge current. These properties are researched in dependency of capillary diameter, distance of electrodes and different gases that are used. Propagation of the discharge front is also examined using photo multiplier tube.

Bc. study
2010 - 2011

Supervisor: Karol Hensel
Consultant: --
Title:
Electrical discharge in capillary tubes
Abstract:
In this work, we examined basic electrical and optical characteristics of discharges in capillaries. Introduction have summarized the results of research in this area. For these and results of recent research at the Faculty of Mathematics, Physics and Informatics at Comenius University, we have established. Discharges were generated in the bundle of quartz capillaries using system of three electrodes which created an bed dielectric barrier discharge and electrostatic field, expanding the discharge into the capillaries. Amplitude and waveforms of current pulses of discharges depending on the applied voltage AC and DC, the number of capillaries in bundle and geometry of the system were discussed. Methods of generation and basic characteristics of electric discharge in one capillary were also discussed.
Active
Mária CÍBIKOVÁ

Mostafa E. HASSAN

Axel HENNECKE

Daniel JAKUBČIN

Radoslav JANKOVIČ

Jana KŠANOVÁ

Katarína KUČEROVÁ, born Tarabová

Aleksandra Y. LAVRIKOVA

Jakub MASLÍK

Emanuel MAŤÁŠ

Robin MENTHÉOUR

Gervais B. NDIFFO YEMELI

Veronika OKRUHLICOVÁ

Slavomir PÁSZTOR

Dominika SERSENOVÁ

Patrik ŠTÍPALA

Peter TÓTH


Alumni


Daniela BARTKOVÁ

Hana BUCHHOLCEROVÁ

Richard CIMERMAN

Veronika DRENINOVÁ, born Biskupičová

Lukáš DVONČ

Július GÁLIK

Dušan GIERTL

Paulína HALUŠKOVÁ

Lenka CHLÁDEKOVÁ

Patrícia IVANOVÁ

Karolína JANÍKOVÁ

Igor JEDLOVSKÝ

Matej KINTLER

Matej KOVÁČ

Zuzana KOVAĽOVÁ, born Šipoldová

Daniela KUNECOVÁ

Lenka LEŠTINSKÁ

Michal LEŠTINSKÝ

Dominika MIHÁLIKOVÁ

Pavol MIŠENKO

Matej MOLNÁR

Adriana NIKLOVÁ

Samuel OMASTA

Lucia PAKOSOVÁ

Marek PAVLE

Michal PELACH

Adam POLAKOVIČ

Branislav PONGRÁC

Milan PRAČKO

Diana RAČKOVÁ

Martin SELVEK

Jozef SIČ

Lucia STRIŽENCOVÁ

Anna SUČANSKÁ

Barbora TARABOVÁ

Pavol VALOVIČ

Martina VELÍSKOVÁ

Veronika ZÁŇOVÁ

Juraj ZIGO

Andrea ŽILKOVÁ