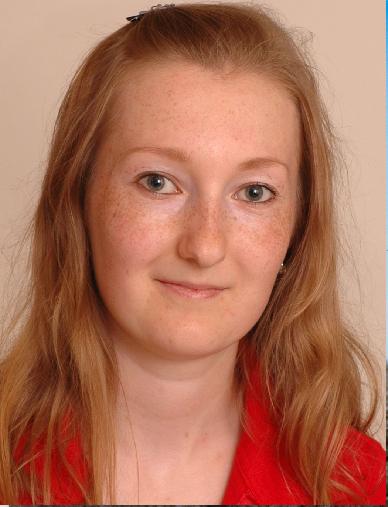 Lucia PAKOSOVÁ
alumni student




MSc. study
2013 - 2015

Supervisor: Zdenko Machala
Consultant: Peter Polčic
Title:
Investigations of the effects of reactive plasma species to cells using genetic mutants of yeasts
Abstract:


Bc. study
2012 - 2013

Supervisor: Zdenko Machala
Consultant: Peter Polčic
Title:

Abstract:
The aim of this work is to focus on the mechanisms of action of non-equilibrium plasma generated transient spark discharges in air at atmospheric pressure on eukaryotic cells in order to better understand interactions between cold plasma and a live cell. We have worked with Saccharomyces cerevisiae yeast cells, we compared the effect of transient sparks positive polarity on cell survival in standard and mutant strain, which was present in its genome gene mutation has played an important role in the cell cycle and cell antioxidant protective mechanisms. Equally important was to compare two methods of working non-equilibrium plasma cells through direct and indirect method of monitoring the impact of time on the effect of plasma treatment. The measurements were evaluated mainly by % of survival of plasma treated cells relative to the reference (untreated) cells. The results of the comparison of direct and indirect confirmed working more efficiency to reduce cell viability by direct discharge passage, which was confirmed by a significant effect of time on the inactivation of plasma effect on cells. The results of working with mutant strains brought new assumptions about the possible role of some active plasma particles. Proved to be very effective plasma treatment of some mutant strains, in particular strains BY4742Δsod1, 2, in which the cells lack the enzyme superoxide dismutase protecting their effect on superoxide anion O2-.
Active
Mária CÍBIKOVÁ

Mostafa E. HASSAN

Axel HENNECKE

Daniel JAKUBČIN

Radoslav JANKOVIČ

Jana KŠANOVÁ

Katarína KUČEROVÁ, born Tarabová

Aleksandra Y. LAVRIKOVA

Jakub MASLÍK

Emanuel MAŤÁŠ

Robin MENTHÉOUR

Gervais B. NDIFFO YEMELI

Veronika OKRUHLICOVÁ

Slavomir PÁSZTOR

Dominika SERSENOVÁ

Patrik ŠTÍPALA

Peter TÓTH


Alumni
Mahdi ABEDIVARAKI

Daniela BARTKOVÁ

Hana BUCHHOLCEROVÁ

Richard CIMERMAN

Michal DAMEK

Veronika DRENINOVÁ, born Biskupičová

Lukáš DVONČ

Július GÁLIK

Dušan GIERTL

Paulína HALUŠKOVÁ

Lenka CHLÁDEKOVÁ

Patrícia IVANOVÁ

Karolína JANÍKOVÁ

Igor JEDLOVSKÝ

Matej KINTLER

Matej KOVÁČ

Zuzana KOVAĽOVÁ, born Šipoldová

Daniela KUNECOVÁ

Lenka LEŠTINSKÁ

Michal LEŠTINSKÝ

Dominika MIHÁLIKOVÁ

Pavol MIŠENKO

Matej MOLNÁR

Adriana NIKLOVÁ

Samuel OMASTA

Lucia PAKOSOVÁ

Marek PAVLE

Michal PELACH

Adam POLAKOVIČ

Branislav PONGRÁC

Milan PRAČKO

Diana RAČKOVÁ

Martin SELVEK

Jozef SIČ

Lucia STRIŽENCOVÁ

Anna SUČANSKÁ

Barbora TARABOVÁ

Pavol VALOVIČ

Martina VELÍSKOVÁ

Veronika ZÁŇOVÁ

Juraj ZIGO

Andrea ŽILKOVÁ