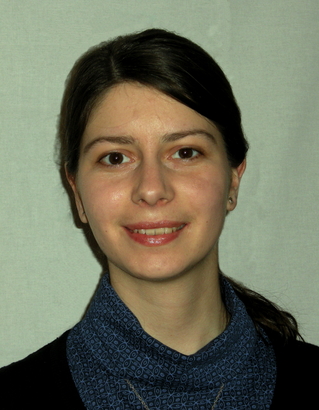 Zuzana KOVAĽOVÁ, born Šipoldová
alumni student




PhD. study
2012 - 2016

Supervisor: Viktor Martišovitš
Consultant: --
Title:
Bio-decontamination of biofilms on surfaces by cold plasma
Abstract:
In this dissertation thesis project, applications of low temperature plasma at atmospheric pressure are discussed. In particular, bio-decontamination of bacterial biofilms on flat and complex surfaces by air corona discharges and argon plasma bullets. We provide an overview of biofilms, plasmas, and bio-decontamination by low-temperature plasma, we also present methods which are used for biofilm decontamination studies in plasma medicine domain. We describe three plasma sources which will be used for decontamination of bacterial biofilms and planktonic bacteria. Biological materials and analytical methods are characterized. We present some of the results obtained during the first period of author's PhD study.

MSc. study
Supervisor: Viktor Martišovitš
Consultant: --
Title:
Bio-decontamination of teeth and plastic surfaces by cold plasma of corona discharge
Abstract:
The bio-decontamination of Streptococci biolm on teeth and plastic surfaces is the main interest of this work. For this purpose, we used cold plasma of two corona discharges: positive streamer corona and negative Trichel pulses. We show that decontamination by these atmospheric pressure air DC discharges is a new ecient method for biolm elimination from teeth and plastic surfaces. We also tested positive transient spark, though it was not suitable for expositions longer than 2 minutes. Corona reduced bacterial population (evaluated by log10) on contaminated teeth by 2.73 orders of magnitude in 10 min exposure time in average. The same discharges were also tested with the electrospraying of water through a hollow needle - high voltage electrode. Enhancement of plasma biocidal eects by water spraying was investigated. Our results display that reduction of bacterial population without water spraying on plastic and teeth were similar - around 1 log (e.g. 90%). Water spraying increased the bacterial reduction up to 4 logs with both types of samples. An analysis of tooth surfaces after plasma treatment was made by visualisation of treatment surface with a scanning electron microscope (SEM) and spectroscopic analysis with Fourier transform infrared spectroscopy (FTIR) and energydispersive X-ray analysis (EDX). We found small changes in the morphology and the sample composition caused by exposition to plasma for 10 min on SEM images and EDX spectra. However, these results are not nal and require further investigations.

Bc. study
2009 - 2010

Supervisor: Viktor Martišovitš
Consultant: --
Title:
Bio-decontamination of surfaces from bacterial spores in electric discharges
Abstract:

Active
Mária CÍBIKOVÁ

Richard CIMERMAN

Mostafa E. HASSAN

Axel HENNECKE

Patrícia IVANOVÁ

Katarína KUČEROVÁ, born Tarabová

Emanuel MAŤÁŠ

Robin MENTHÉOUR

Gervais B. NDIFFO YEMELI

Slavomir PÁSZTOR

Marek PAVLE

Martin SELVEK

Dominika SERSENOVÁ

Barbora TARABOVÁ


Alumni
Daniela BARTKOVÁ

Hana BUCHHOLCEROVÁ

Veronika DRENINOVÁ, born Biskupičová

Lukáš DVONČ

Július GÁLIK

Dušan GIERTL

Paulína HALUŠKOVÁ

Lenka CHLÁDEKOVÁ

Daniel JAKUBČIN

Karolína JANÍKOVÁ

Igor JEDLOVSKÝ

Matej KINTLER

Matej KOVÁČ

Zuzana KOVAĽOVÁ, born Šipoldová

Daniela KUNECOVÁ

Lenka LEŠTINSKÁ

Michal LEŠTINSKÝ

Dominika MIHÁLIKOVÁ

Pavol MIŠENKO

Matej MOLNÁR

Adriana NIKLOVÁ

Samuel OMASTA

Lucia PAKOSOVÁ

Michal PELACH

Adam POLAKOVIČ

Branislav PONGRÁC

Milan PRAČKO

Diana RAČKOVÁ

Jozef SIČ

Lucia STRIŽENCOVÁ

Anna SUČANSKÁ

Juraj ZIGO

Andrea ŽILKOVÁ