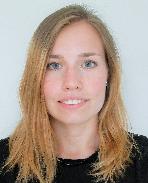 Dominika MIHÁLIKOVÁ
alumni student




MSc. study
2018 - 2020

Supervisor: Zdenko Machala
Consultant: Helena Gbelcová
Title:
Adaptation of the portable source of cold plasma for pulsing regime and testing of its effects on cancerous and healthy epithelial cells
Abstract:


Bc. study
2017 - 2018

Supervisor: Zdenko Machala
Consultant: Helena Gbelcová
Title:
Effects of plasma activated medium on cancerous and healthy cells
Abstract:
The main objective of this bachelor thesis was to experimentally test the effects of plasma activated medium (PAM) on non-cancer and cancer cells in vitro. We worked with human epithelial melanoma cells – A375 and human embryonic epithelial kidney cells – HEK293T and we used two types of cold atmospheric plasma discharges – streamer corona (SC) and transient spark (TS) with two different exposure times (0.5 min/ml and 2 min/ml) to activate the medium. We applied the PAM on cells 2 hours after its exposure to the plasma. We investigated the effects of PAM on cells by metabolic MTT assay and we studied microscopic changes of confluence, size and shape of cells using optical microscopy. We measured the specific absorbance of our samples, which we then used to calculate viability of cells. The measurements were done 24 hours and 72 hours after the application of PAM on cells.
Active
Mária CÍBIKOVÁ

Mostafa E. HASSAN

Axel HENNECKE

Daniel JAKUBČIN

Radoslav JANKOVIČ

Jana KŠANOVÁ

Katarína KUČEROVÁ, born Tarabová

Aleksandra Y. LAVRIKOVA

Jakub MASLÍK

Emanuel MAŤÁŠ

Robin MENTHÉOUR

Gervais B. NDIFFO YEMELI

Veronika OKRUHLICOVÁ

Slavomir PÁSZTOR

Dominika SERSENOVÁ

Patrik ŠTÍPALA

Peter TÓTH


Alumni
Mahdi ABEDIVARAKI

Daniela BARTKOVÁ

Hana BUCHHOLCEROVÁ

Richard CIMERMAN

Michal DAMEK

Veronika DRENINOVÁ, born Biskupičová

Lukáš DVONČ

Július GÁLIK

Dušan GIERTL

Paulína HALUŠKOVÁ

Lenka CHLÁDEKOVÁ

Patrícia IVANOVÁ

Karolína JANÍKOVÁ

Igor JEDLOVSKÝ

Matej KINTLER

Matej KOVÁČ

Zuzana KOVAĽOVÁ, born Šipoldová

Daniela KUNECOVÁ

Lenka LEŠTINSKÁ

Michal LEŠTINSKÝ

Dominika MIHÁLIKOVÁ

Pavol MIŠENKO

Matej MOLNÁR

Adriana NIKLOVÁ

Samuel OMASTA

Lucia PAKOSOVÁ

Marek PAVLE

Michal PELACH

Adam POLAKOVIČ

Branislav PONGRÁC

Milan PRAČKO

Diana RAČKOVÁ

Martin SELVEK

Jozef SIČ

Lucia STRIŽENCOVÁ

Anna SUČANSKÁ

Barbora TARABOVÁ

Pavol VALOVIČ

Martina VELÍSKOVÁ

Veronika ZÁŇOVÁ

Juraj ZIGO

Andrea ŽILKOVÁ