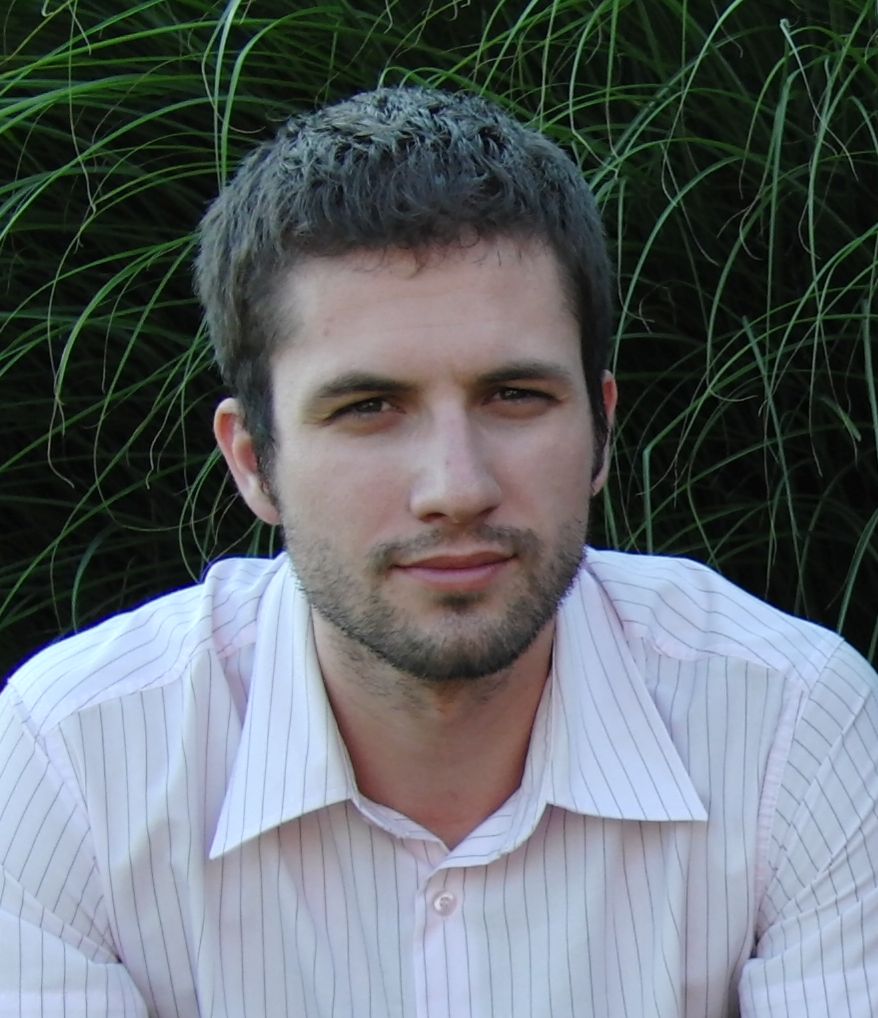 Branislav PONGRÁC
alumni student




PhD. study
2008 - 2014

Supervisor: Zdenko Machala
Consultant: --
Title:
Study of the Electrospraying of Water in Combination with Atmospheric Pressure Corona Discharge
Abstract:
This thesis explores the effect of electrospraying of water in combination with atmospheric positive DC corona discharge in air. The electrospraying effect of liquids has been a subject of research since the beginning of the last century and found importance in many diverse fields. Recently, one of the potential uses of water electrospray, especially large flow rate modes, has become a decontamination of water from organic and microbial pollutants. The presence of an electrical discharge generating non-thermal plasma in the spraying zone allows for very efficient mass transfer of plasma-generated species into water. We used a point-to-plane geometry of electrodes with a various types of hollow syringe needle anodes opposite to the metal mesh cathode. We employed the iCCD and high-speed (HS) camera visualization techniques, oscilloscopic discharge current measurements, total average current measurements, and optical emission spectroscopy (OES). These were used in order to visualize the formation of water jets (filaments) in various electrospraying modes and to investigate the corona discharge behavior during this process. The following modes of electrospraying typical for water were observed: dripping mode and spindle modes for low and medium flow rates, and simple jet modes for high flow rates. The geometry of the HV stressed electrodes had a significant influence on the electrospraying process. A nozzle was more suitable for stable electrospray generation and a needle for intense discharge generation. We observed different electrospraying and corona discharge behavior in dependence on the water flow rate and water conductivity. Generally, pointy, elongated, and fast spreading water filaments were observed for lower water conductivity; in contrast to rounder, broader, and shorter quickly disintegrating filaments for higher conductivity. In addition, with increasing conductivity, the breakdown voltage for corona-to-spark transition was decreasing. For a limited range of voltages, the frequency of intermittent water filament generation in spindle modes agreed well with the frequency of the measured streamer current pulses. After each streamer, a positive glow corona discharge was established on the water filament tip and it propagated from the stressed electrode along with the water filament elongation. These results show a reciprocal character of the intermittent electrospraying of water and the presence of corona discharge, where both the electrospray and the discharge affect each other.

MSc. study
Supervisor: Zdenko Machala
Consultant: --
Title:
Decontamination of water by DC electrical discharges
Abstract:
The aim of the work was the investigation of biodecontamination of water contaminated by Salmonella typhimurium, by using two types of direct current (DC) electrical discharges in atmospheric air, in point-to-plane geometry of electrodes. We used streamer corona and transient spark in both polarities (positive and negative). We also investigated the effect of these discharges on decolorization of water contaminated by organic dyes. It is well known that DC atmospheric discharges generate non-equillibrium plasma with a high electron densitiy and with a relatively low gas temperature (to 650 K). This is important for various environmental applications. These kind of discharges generate high concentrations of various active species and radicals. In our case, the water was flowing directly through the HV needle electrode into the active discharge area. In this configuration we observed the effect of electrospraying of water. In all cases, we observed a significant decrease of bacteria concentration (efficiency 90 %). Also the the decrease of organic dye color intensity was observed. The radicals and active species play a major role in the process of decontamination.
Active
Mária CÍBIKOVÁ

Richard CIMERMAN

Mostafa E. HASSAN

Axel HENNECKE

Patrícia IVANOVÁ

Daniel JAKUBČIN

Katarína KUČEROVÁ, born Tarabová

Aleksandra Y. LAVRIKOVA

Emanuel MAŤÁŠ

Robin MENTHÉOUR

Dominika MIHÁLIKOVÁ

Gervais B. NDIFFO YEMELI

Slavomir PÁSZTOR

Martin SELVEK

Dominika SERSENOVÁ


Alumni
Daniela BARTKOVÁ

Hana BUCHHOLCEROVÁ

Veronika DRENINOVÁ, born Biskupičová

Lukáš DVONČ

Július GÁLIK

Dušan GIERTL

Paulína HALUŠKOVÁ

Lenka CHLÁDEKOVÁ

Karolína JANÍKOVÁ

Igor JEDLOVSKÝ

Matej KINTLER

Matej KOVÁČ

Zuzana KOVAĽOVÁ, born Šipoldová

Daniela KUNECOVÁ

Lenka LEŠTINSKÁ

Michal LEŠTINSKÝ

Pavol MIŠENKO

Matej MOLNÁR

Adriana NIKLOVÁ

Samuel OMASTA

Lucia PAKOSOVÁ

Marek PAVLE

Michal PELACH

Adam POLAKOVIČ

Branislav PONGRÁC

Milan PRAČKO

Diana RAČKOVÁ

Jozef SIČ

Lucia STRIŽENCOVÁ

Anna SUČANSKÁ

Barbora TARABOVÁ

Pavol VALOVIČ

Martina VELÍSKOVÁ

Veronika ZÁŇOVÁ

Juraj ZIGO

Andrea ŽILKOVÁ