3.2. Diagnostic methods
Non-thermal plasma generated by electrical discharges changes composition of treated gases. It is therefore necessary to monitor these changes in order to asses the removal efficiency of pollutants (flue gas treatment), or the generation rate of desired products (ozone, or nitrogen oxides for water bio-decontamination).
We use a gas analyzer Kane KM9106 Quintox to measure the gas composition before/after passing through the discharge reactor. It detects O2, CO, CO2, NO, NO2 and total hydrocarbons. Additionally, we used Fourier transform infrared (IR) spectrophotometer Shimadzu IRAffinity-1S (wavenumber range 7800-350 cm-1, best spectral resolution 0.5 cm-1).
The IR spectroscopy is a powerful diagnostic technique widely used for qualitative and quantitative analysis of chemical samples in all phases. It is also applicable for complicated molecules and polymers, it is possible to distinguish the bonds and characteristic atomic groups. In the gas phase, it is suitable for the detection of ozone, CO, CO2, various nitrogen oxides, including N2O or N2O5, and many volatile organic compounds. Figure 1 shows IR spectra of several gases we deal with.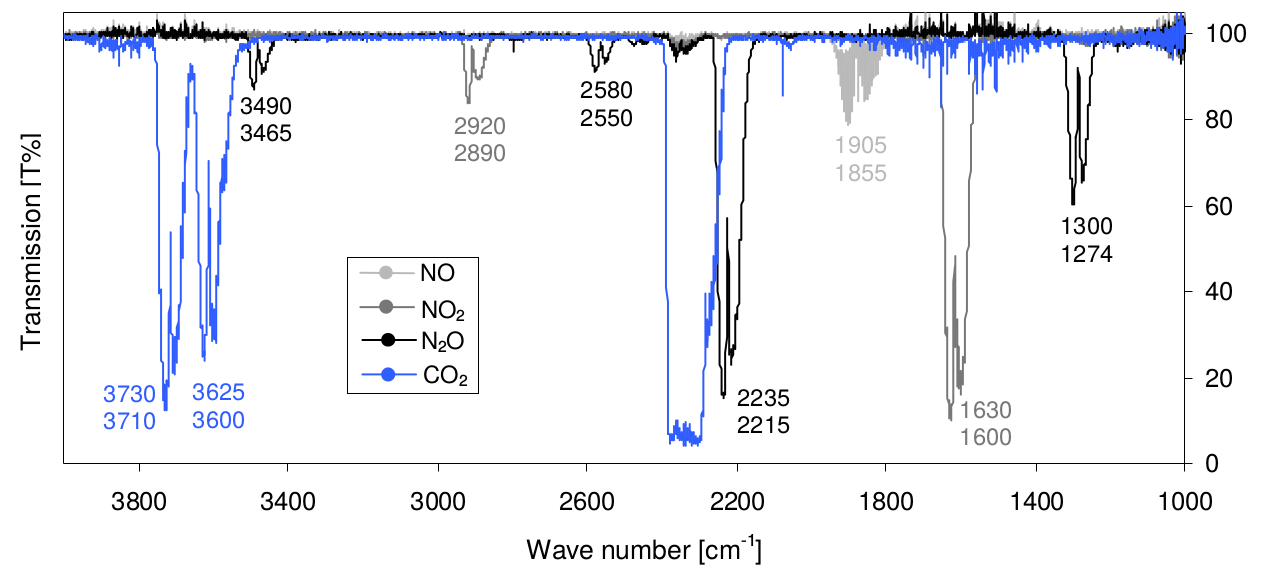 Fig. 1. IR spectra of NO [250 ppm], NO2 [250 ppm], N2O [500 ppm] and CO2 [1%].
---
back to top | previous | next