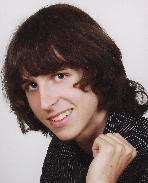 Richard CIMERMAN
alumni student
Google Scholar Publons ORCID RG



PhD. study
2016 - 2020

Supervisor: Karol Hensel
Consultant: --
Title:
Gas cleaning by combination of plasma and catalyst
Abstract:
The thesis deals with exhaust and syngas gas cleaning processes by non-thermal plasma and plasma catalysis. The general objective was to investigate selected systems of non-thermal plasma generated by various atmospheric pressure electric discharges (surface barrier discharge, discharge in capillary tubes, packed bed discharge) either alone or in combination with packing materials of various properties (TiO2, Pt/γAl2O3, ZrO2, BaTiO3, γAl2O3, glass beads), shapes (pellets, capillary tubes) and sizes. Physical characteristics of the experimental systems were investigated under various conditions and some of them were applied for exhaust gas cleaning from selected compounds (polycyclic aromatic hydrocarbons PAHs). The first part of the thesis presents theoretical background related to air pollution, non-thermal plasma generated by atmospheric pressure electric discharges, chemical catalysis as well as to their combination known as plasma catalysis. Moreover, environmental applications of non-thermal plasma, chemical catalysis and plasma catalysis focused on air pollution control are described along with state-of-the-art and related works of other authors. The second part of the thesis is devoted to the own experiments. This experimental part contains description of the used experimental systems and methods and presents obtained results supplemented with the discussion. The first group of the results is associated with electrical, optical and chemical characterisation of special and relatively novel type of discharge: micro-hollow surface dielectric barrier discharge. The second group of the results is related to system of the discharge generation inside a bundle of glass capillary tubes simulating the real honeycomb-shaped automobile catalytic converter. The plasma inside the tubes was generated by a combination of a micro-hollow surface dielectric barrier discharge and DC high voltage applied across the tubes. The combined system of plasma and automobile catalytic converter could be very useful for exhaust gas cleaning. Finally, the last group of results is associated with packed bed discharges combined with various packing materials studied on tar removal. Tars represent a group of stable PAHs that are formed by combustion and gasification of fuels including biomass and municipal solid waste. Naphthalene has been chosen as a model tar compound. We studied the effects of discharge power, carrier gas, packing material and its properties on naphthalene removal and by-products formation.

MSc. study
2014 - 2015

Supervisor: Marcela Morvová
Consultant: --
Title:
The study on the processes of the heat production and storage using phase change materials
Abstract:
This paper focuses on processes of the heat production and storage when emphasising utilization of solar thermal energy and its subsequent accumulation by experimental latent thermal energy storage charged with phase change material. In this work, this latent thermal energy storage was constructed and put into operation. Throughout the whole year, daily thermal gains and mean daily thermal power outputs of solar thermal collectors were measured. Acquired experimental measurements provide a base for an assessment of efficiency and effectiveness of the solar collectors in real conditions and not only by an estimative calculation. Moreover, during the same period, the other experimental data on properties and parameters of various thermal energy storages also places in our experimental system, were gathered, evaluated and interpreted. Finally, experimental analysis and comparison of different storage material patterns was realized in order to find the most appropriate composition and properties of this storage material, especially the thermal conductivity and the heat storage capacity.

Bc. study
2010 - 2013

Supervisor: Marcela Morvová
Consultant: --
Title:
Study of heat storage processes using phase change materials
Abstract:
This bachelor thesis is devoted to processes and methods using in thermal energy storage focusing on phase change materials. Particular processes and methods are described and we are also discussing their advantages and disadvantages. Firstly, theoretical part of this thesis treats of keystones of the thermodynamics, heat transfer theory and heat pumps. Consequently, experimental part is focused on the waste heat. It is based on measurement and analysis of respective results of the waste heat production performed at Faculty of mathematics, physics and informatics of Comenius University. The conclusion of thesis relates to project of waste heat storage system. In general, an overall aim of this thesis is to show new, suitable and alternative form of using and acquisition of thermal energy in terms of an approach friendly to environment.
Active
Mária CÍBIKOVÁ

Mostafa E. HASSAN

Daniel JAKUBČIN

Radoslav JANKOVIČ

Jana KŠANOVÁ

Katarína KUČEROVÁ, born Tarabová

Aleksandra Y. LAVRIKOVA

Emanuel MAŤÁŠ

Robin MENTHÉOUR

Gervais B. NDIFFO YEMELI

Veronika OKRUHLICOVÁ

Zuzana OKRUHLICOVÁ

Slavomir PÁSZTOR

Dominika SERSENOVÁ

Patrik ŠTÍPALA

Peter TÓTH


Alumni